Healthcare is coming home!
Say Hello, to your home companion for residents, patients and seniors to stay connected, informed, safe and entertained while reducing loneliness, social isolation with peace of mind of loved ones and Care Teams!
It's our goal to help you maintain your wellbeing, while preventing mental and physical illness. This innovation ecosystem solution will help fight loneliness by monitoring and planning your daily routines with the companion of a friendly voice assistant device, smart home sensors and wearable devices.
The AARP recently identified isolation among older adults as a significant problem, one that costs Medicare $6.7 billion each year.
Studies have shown that it saves the Healthcare system $4, for each $1 spent to keep people in their home.
The population of seniors over 75 years old in Canada is $3 million and expected to double in the next 20 years with 10% of this population currently in health care and related institutions at a cost of over $10 billion dollars each year.
For a Loved One
Always with Peace of Mind!
Too busy or far away from Mom and Dad. Our affordable and easy to use application will help you stay connected, monitor their mental and physical wellbeing and be notified of an emergency even if you are not with them.
Be always aware with peace of mind that your loved ones are safe, live longer and feel less lonely for a better quality of life with our AI all-in one solution.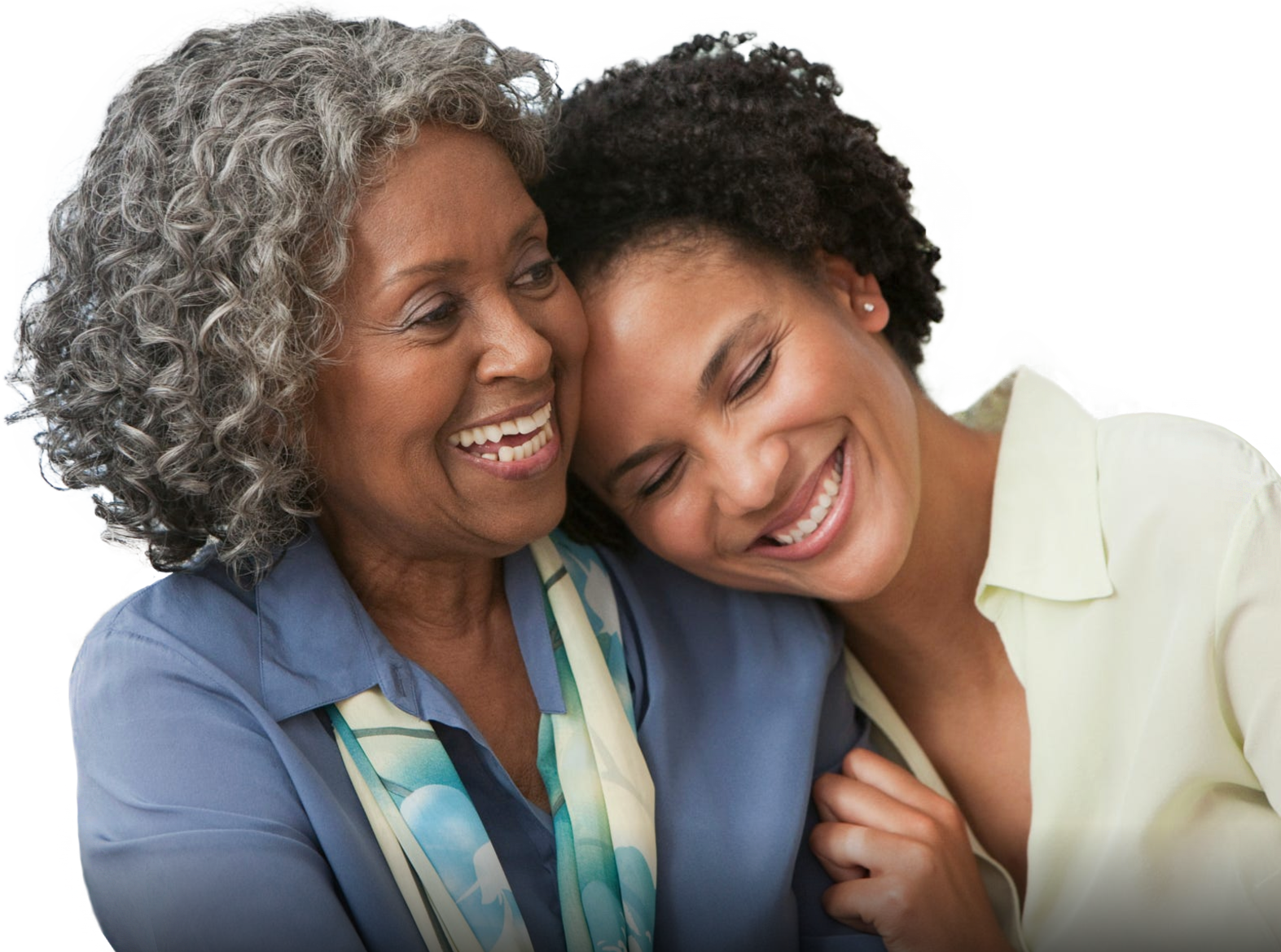 For Organizations
Keep staff efficiency!
With the use of a tablet or mobile phone, reduce the workload of your staff by monitoring patients at hospital rooms, after a hospital discharge, residents of retirement homes, or senior living communities. Receive alerts when patients fall or in case of an emergency by engaging senior residents and communities for a better quality of life.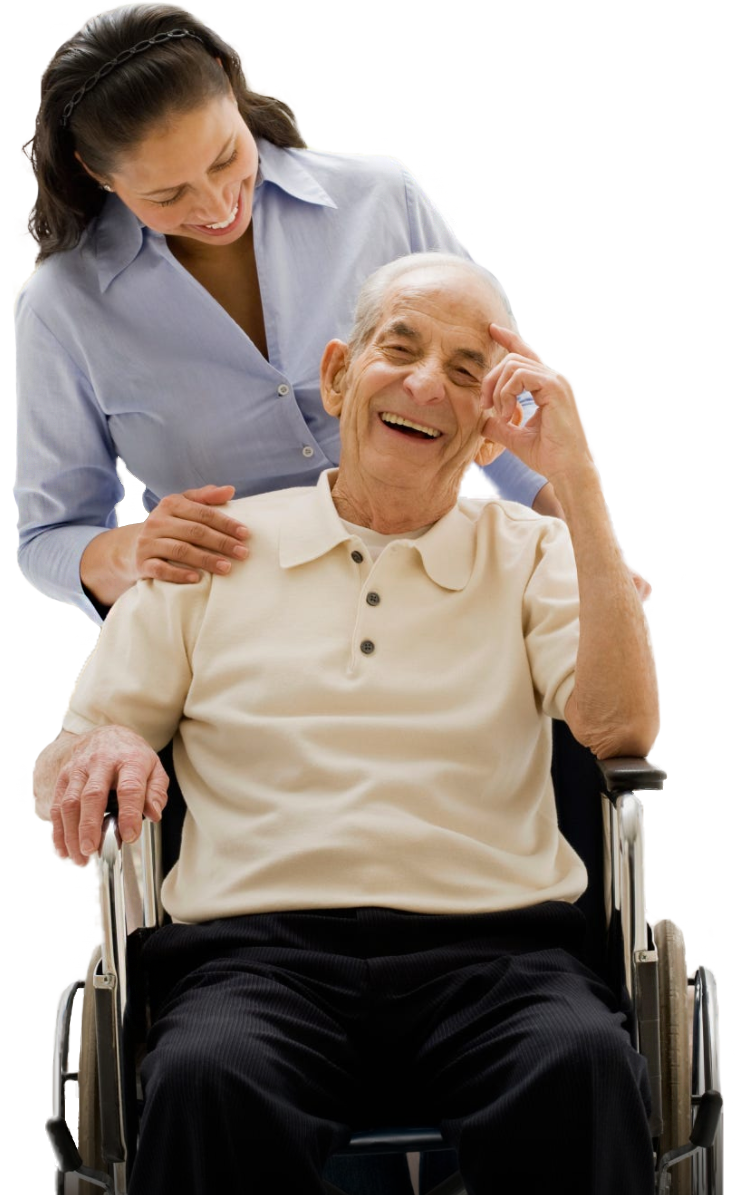 How it works
Patient doesn't need a phone, only Wi-Fi and a voice device with our FREE App.
A Smart TV, watch or home sensors are optional.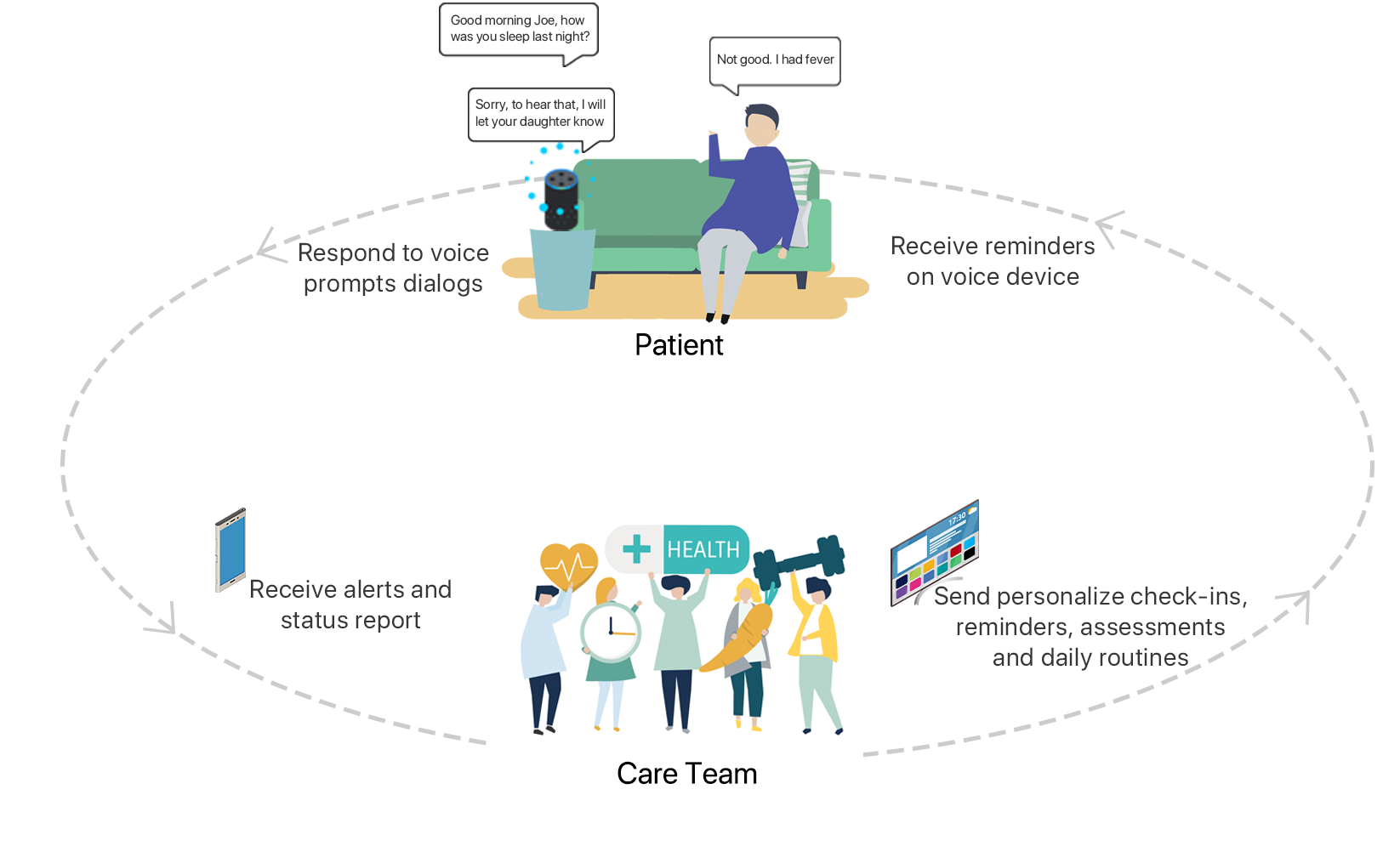 Care Teams just need our web, iPad or mobile APP.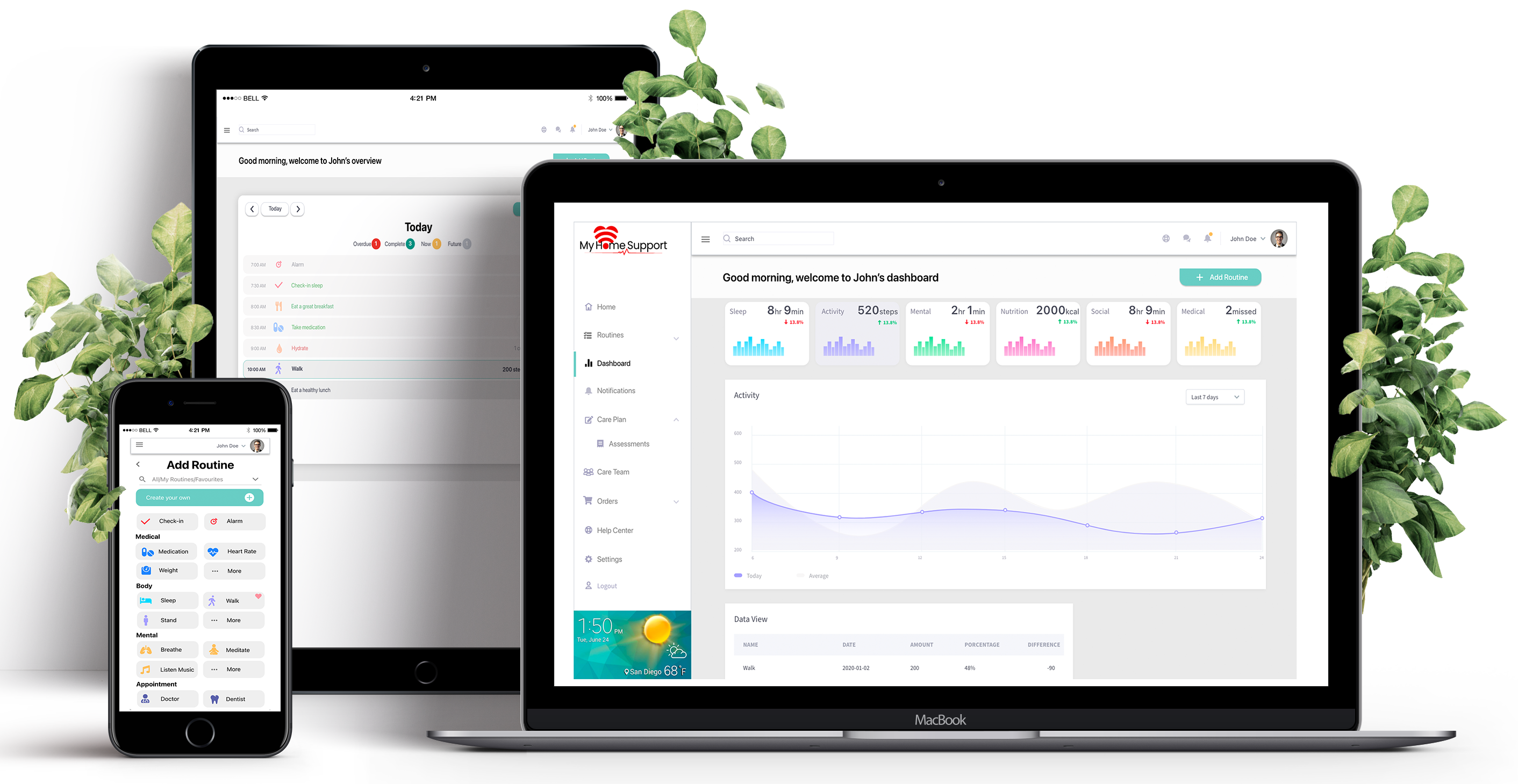 "For my mother, Alexa was a kind of companion, life-enhancing really. When I called her, I wasn't the first 'person' she spoke to. I often noticed that before, when I called, even if it was four in the afternoon, her voice was cracking, like she hadn't spoken to anyone all day."
"We all know how to talk, we don't have to be trained. It's just easier to speak to tech than type, touch, pinch, swipe, and zoom."
"I like the device because it lets my daughter know that I'm OK, so she doesn't have to call me all the time."
"When we started using Alexa three years ago, our senior residents were hesitant about using technology. By adopting voice technology into our community, our residents have found more independence in their daily living".
"One of the biggest challenges of COVID was finding ways to connect residents with their families. The Echo Shows we have throughout the community now give residents lots of opportunities to do that with video chatting – and they are loving it!"
"Boston Children's Hospital has adopted Echo devices for use in patient rooms, at nursing stations, and workspaces, to facilitate communication with patients and families for confirmed or suspected Covid cases. The result has been a more efficient clinical staff that can better attend to patient needs without exhausting PPE supplies and ensuring appropriate precautions are in place. "
"We've consistently moved to put our residents in the position to live their best lives, now. Technology has played a critical role in this effort. When you combine our resident and the voice app, seniors have an even greater ability to write the next chapter of their lives through easy-to-use technology that keeps them engaged and connected to their families at all times."
Senior Living Communities